Drinking everyday Olive Leave Extract brings extraordinary benefits for health. Moreover it can protect against a large variety of Diseases and Symptomes. When we consume herbal supplement, our body absorbs these phytochemicals, which also allows us to protect ourselves from several deseases and works as metabolism booster.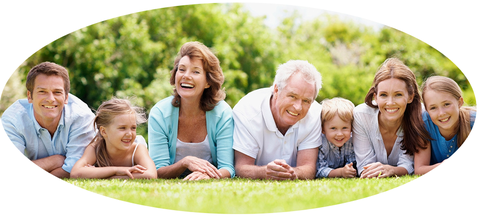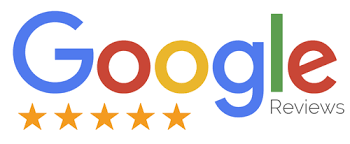 Ismael Doico
- Google Rating:
( 04-04-2017 )
Review : Excellent product. It was a solution to improve my metabolism. I will certainly buy again. Very satisfied with the product and the sales team.
Sabrina Abbrunzo
- Google Rating:
( 20-03-2018 )
Review : I am a person who believes and disseminates prevention ... despite being allergic to the plant of the olive tree, I wanted to try the supplements based on extracts of olive leaves from the company Myvitaly. Well the result? I increased the immune defenses that were essential not to take the seasonal illnesses that always flowed, in strong bronchitis Asian and at the same time I have regularized cholesterol and blood pressure (I suffered from a minimum of 40) while now it is very regular without take pills to regularize. The daily use of Verdepuro every day for several years, makes me feel better detoxify me from 'useless' medicines, gradually rejuvenating, even the skin, because they
Marialaura Vettoretti
- Google Rating:
( 14-02-2017 )
Review : I'm trying both the infusion Verdepuro and the body cream. Both of the very good products, excellent quality price ratio. The supplement is energizing and helped me during stressful times at work. The cream is moisturizing without being oily. Absolutely satisfied with the purchase, I highly recommend it!
Michela Scapinello
- Google Rating:
( 20-02-2017 )
Review : I've been using this infusion for a couple of months and I've managed to stabilize my cholesterol. It is also an excellent energizer. The body cream is fantastic ... Highly recommended!
Elisabetta Girardi
- Google Rating:
( 13-02-2017 )
Review : Excellent supplement for the well-being of body and mind !! Suitable for everyone, because each of us has some little thing to put in place, and those who do not have it can always improve the state of health, which is never too much !! 🌿💪🏻
View All Google Place Reviews
---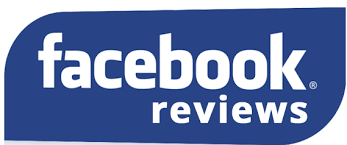 - Fb Rating:
( 16-06-2018 )
Review : GreenPuro use for 1 year now. I do sport at a competitive level and I follow a controlled diet. VerdePuro, especially during the summer, is a great help against fatigue and weakness. It helps me in weight control and is an excellent antioxidant, intestine rule. the benefits found are different; I even solved the problem of menstrual pain! Highly recommended!
- Fb Rating:
( 06-06-2018 )
Review : I have always been asthmatic and with the verdepuro I can say that by increasing the immune system I can consider myself detoxified by cortisone anti-inflammatory antibiotics, etc. etc? no must become a daily habit
- Fb Rating:
( 15-11-2017 )
Review : I had skin problems on my face. I was always purple and now the problem is gone. He adjusted the cycle and I feel more deflated as well as being less hungry. I think I never stop taking it.
- Fb Rating:
( 27-10-2017 )
Review : Products to be tested to believe in the well-being that will give your body and your skin
- Fb Rating:
( 14-07-2016 )
Review : Verdepuro Vita is exceptional! :) I have been using it for several months and I have regularized my pression and cholesterol. Blood glucose values ​​also dropped. Now I feel more energetic and fit. Truly a great product and a great company! :)
- Fb Rating:
( 05-07-2016 )
Review : With pure green I gradually started to solve some food intolerances. and I have no trouble (caused by my anemia)
- Fb Rating:
( 22-06-2016 )
Review : VerdepuroVita is amazing! I removed urinary burns, gives more energy, Moreover, few know that it also serves to reintegrate mineral salts, The friend who has made him known since taking summer olive leaves infusion has no more cramps, besides the fact that he has stopped the pressure pads It took 5 months to reduce them slowly and regularly taking the olive leaf infusion.  my friend's wife wore anti-sock socks and after a couple of months since she started taking VerdepuroVita, she took them off and no longer needs them. ... then purifies and is an antioxidant works without realizing it. A friend has solved problems of heartburn and a regularized intestine now is a clock ... :-) If
- Fb Rating:
( 19-05-2016 )
Review : I still have to think about whether I decide to contact Ivan Saro
- Fb Rating:
( 15-03-2016 )
Review : Excellent products! A friend recommended them and I can not do without them for a month now. I feel much more energetic and I have eliminated the coffee ... great quality. Thank you
- Fb Rating:
( 08-02-2016 )
Review : Hello, I've been using life green for a month and I already see the results on my serious problem of water retention on the abdomen and buttocks, caused by a disorder of arterial hypertension. It 'really a great drain that helped me, even after the first days to regularize the circulation and I find it excellent even for swollen and tired legs.
- Fb Rating:
( 03-02-2016 )
Review : Hello! I wanted to thank MyVitaly for the product and above all for the profitability that it offered me. I have just started using Verdepuro Vita but the benefits are already many ... increase in energy, I finally do not suffer from insomnia and the pressure has dropped considerably. Thank you
- Fb Rating:
( 01-02-2016 )
Review : Thanks MyVitaly, I have been using Verdepuro SLIM for 3 months with excellent results. Excellent draining and less sense of hunger immediately. I recommend it to all my friends! Thank you..
- Fb Rating:
( 27-01-2016 )
Review : I have been using Verdepuro Vita for a month and I feel great, a lot more energy, better rest, a functioning metabolism! 5 stars
- Fb Rating:
( 14-05-2015 )
Review : Exceptional product to try simple but effective. An extract of olive leaves as a long life elixir ;-)
- Fb Rating:
( 09-07-2018 )
- Fb Rating:
( 01-02-2018 )
- Fb Rating:
( 27-12-2017 )
- Fb Rating:
( 20-11-2017 )
- Fb Rating:
( 13-02-2017 )
- Fb Rating:
( 10-01-2017 )
- Fb Rating:
( 30-11-2016 )
- Fb Rating:
( 25-11-2016 )
- Fb Rating:
( 07-11-2016 )
- Fb Rating:
( 27-10-2016 )
- Fb Rating:
( 26-10-2016 )