Drinking everyday Olive Leave Extract brings extraordinary benefits for health. Moreover it can protect against a large variety of Diseases and Symptomes. When we consume herbal supplement, our body absorbs these phytochemicals, which also allows us to protect ourselves from several deseases and works as metabolism booster.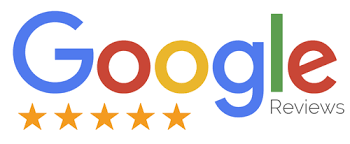 Mary Gagnon
- Google Rating:
( 14-10-2018 )
Review : My husband and I have been taking the olive leaf extract for over a month. The past couple of weeks I've noticed that I have more energy throughout the day. My husband notices improved digestion and improvement to his rosacea.
Sabrina Abbrunzo
- Google Rating:
( 13-02-2019 )
Review : I am a person who believes and discloses prevention ... despite being allergic to the olive tree, I wanted to try supplements based on Myvitaly olive leaf extracts. Well, the result? I have increased the immune defenses, which have been fundamental, in order not to take the seasonal ailments that always flowed into strong asthmatic bronchitis; at the same time, while I realized that I was not catching colds, I verified with clinical analyzes, that he regularized cholesterol and blood pressure (I suffered from the low minimum), while now he is very regular, and thanks only to the integrator, without needing the classic pills medicine, to regularize it. The daily use of Verdepuro (I chose to dr
Sabrina Vecchi
- Google Rating:
( 04-10-2018 )
Review : Stunning products of excellent quality, excellent energy .... activate the purification of the blood .... ... try to believe !!!! If you want information, you can write to me ... bye, see you soon⭐️
Cinzia Biasioli
- Google Rating:
( 13-10-2018 )
Review : Discovering Pure Green was interesting and, above all, beneficial for my age-related problems in the intestine, caused by two interventions suffered following a perforation. Myvitaly is a serious company, available, young and offers high quality products for health and well-being.
Turetta Oro
- Google Rating:
( 09-10-2018 )
Review : Excellent product, I use it for a year and the benefit was immediate. I recommend it for both cholesterol problems and regularizing the intestine
View All Google Place Reviews
---