- Saving Package - 6 Bottles X 1000ml of pure Olive Leaf Extract - 10% discount
Quick Overview
Savings Package - 6 Bottles X 1000ml of pure Olive Leaf Extract - 10% discount
Every bottle of MyVitaly Vita contains at least 20% Oleuropein and other healthy phenolic compounds. Take 3 Tablespoons (50ml) everyday.
Discover the health benefits of the olive leaves! Cardiovascular health, lowers cholesterol, regulates blood pressure, neuro protection, antiviral, powerful antioxidant, fights free radicals and more.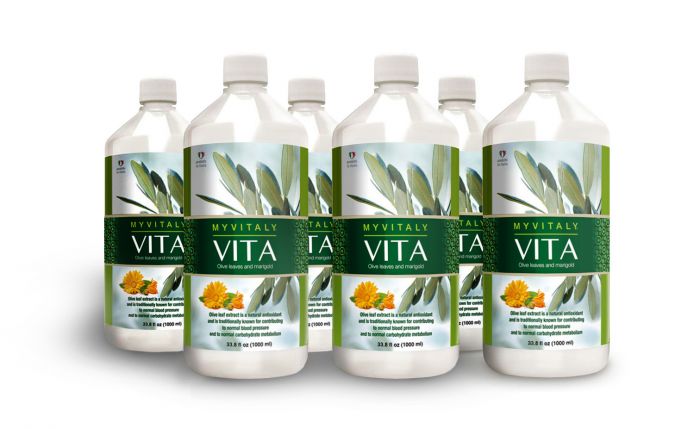 Savings Package - 6 Bottles X 1000ml of pure Olive Leaf Extract 10% discount
Take advantage of the health benefits of MyVitaly Vita, our powerful and concentrated Olive Leaf Extract helps lower and keep healthy cholesterol levels. Olive leaf extract has countless benefits for your general wellbeing.
Olive leaf extract has many benefits on overall body health.
- Supports Immune System, specially during flu season. A strong Immune System helps fight against infections and harmful toxins
- Boosts Healthy Metabolism for carbohydrates and lipids
- Antioxidant Action - Free Radical Scavenger good for your heart health and may also help to lower your risk of infections and some forms of cancer
- Detox - Eliminates toxins and cleanses the liver
Save money with this great deal.
Get 10% DISCOUNT off the total price!