MYVITALY® ALL IN ONE PACK
SKU
MYVITALY® ALL IN ONE PACK
Special Price
€186.68
Regular Price
€196.50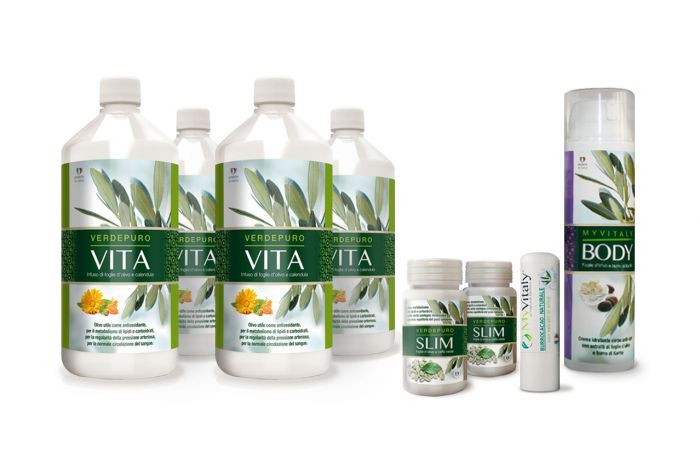 MyVitaly® All in One Pack is the perfect chance to try all our natural products made with olive leaf extract.
You will get:
- 4 MyVitaly® VITA, pure and concentrated Olive Leaf Extract
- 2 MyVitaly® SLIM, Metabolism Boosting herbal pills
- 1 MyVitaly® Body, moisturizing body cream with Olive leaf Extracts, Sheabutter and Vitamine E
- 1 MyVitaly® KissBalm, natural lipbalm enriched with italian Olive Oils
Don't miss this opportunity. FREE SHIPPING and 5% DISCOUNT on the product value!
This Pack is the best opportunity to try all our product range and to get an intensive 2 months treatment. Ideal for lowering cholesterol and diabetes, or for just organism cleansing. Antioxidant and anti-age Action, for entire family Immune Support.